CD packaging design for the 2015 tour EP for Yip Deceiver.
The arrangement for this packaging was flipped on it's side and opens like a matchbook.
The design was based on an earlier tour shirt with the same YPD title.
Here's a look at the raw layout file folded out.
Detail of the back band members and song titles illustration.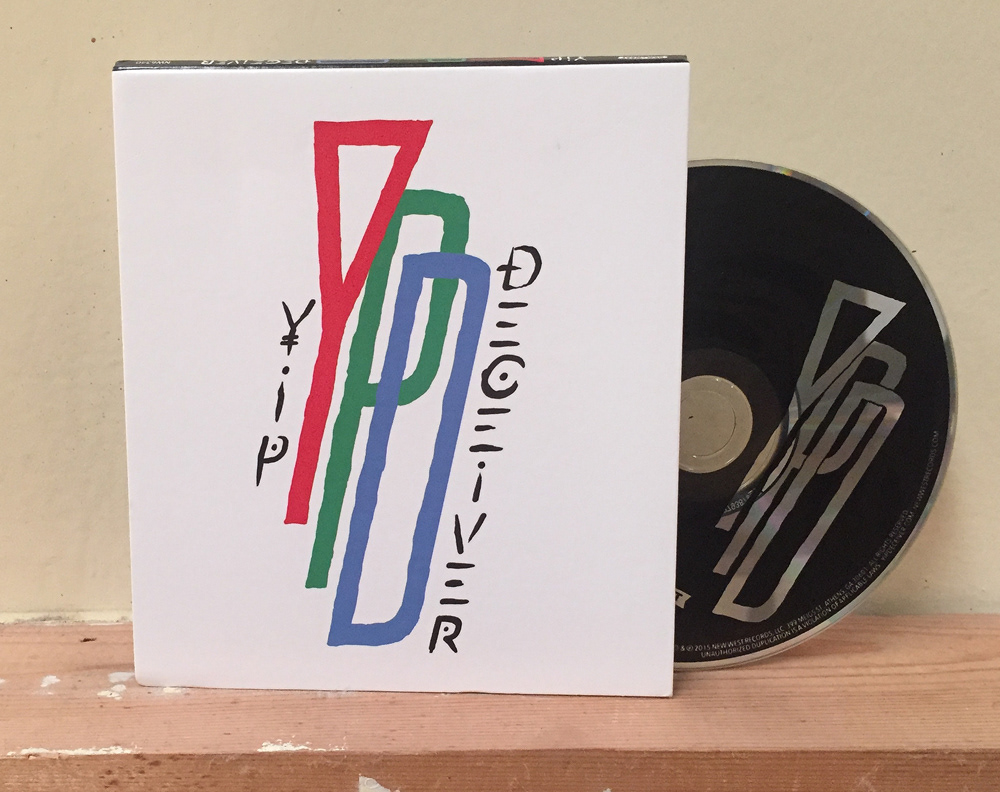 The text and logo was punched out of the black print to reveal the CD top for a cool prism look.