For the summer of 2011 I can a super fun dance night in Tallahassee Florida called TOMORROW with my friend Andy Woodruff of the band Power Plant. Every sunday night we had an event of dancing and sometimes paired it up with live musical acts that could shake some rumps.
This first image was a basic event poster as an ad for TOMORROW.
Here are some of the color posters we made for our nights hosting musical acts that were paired with our DJ sets. We also had a few theme nights, the best was our 1990s Grunge night.
I created icons for our drink specials as an easy and consistant reminder to the people who attended out nights.
Also, made were some black and white photocopied handbills of the events and specials.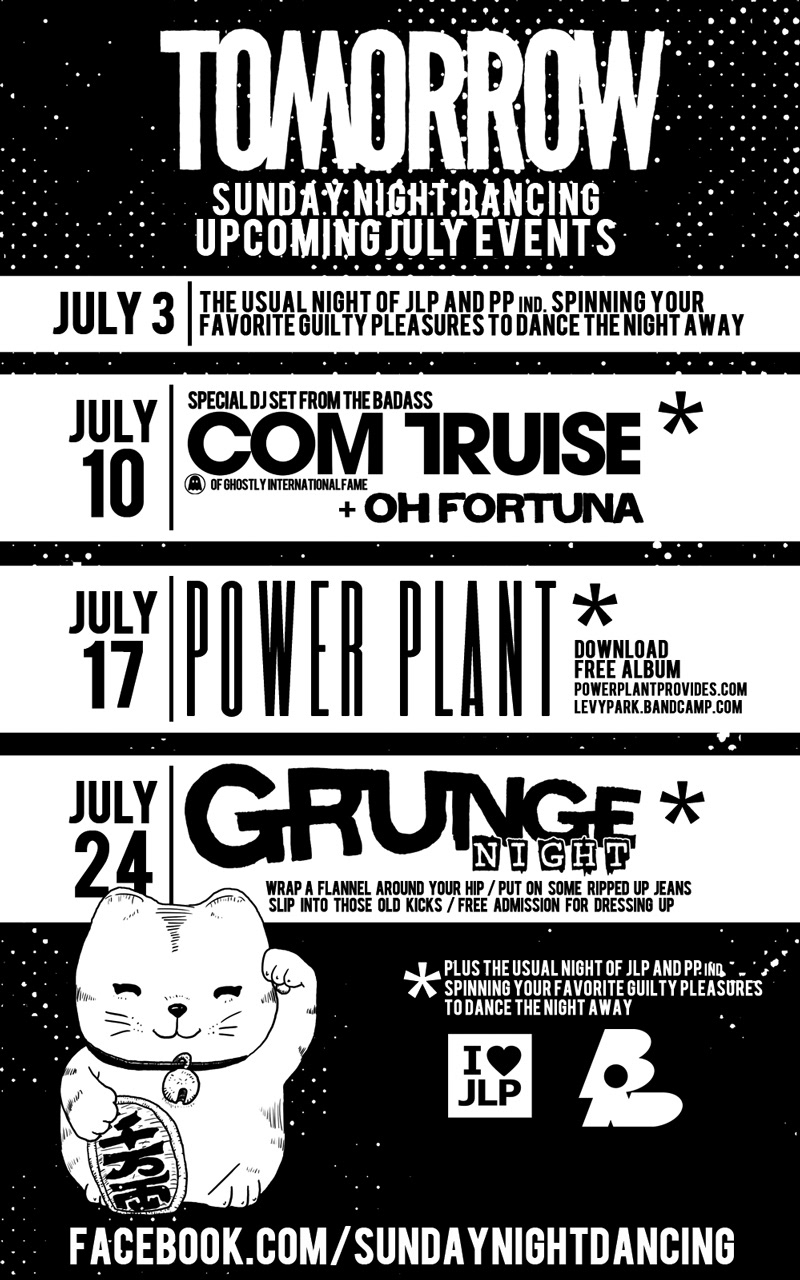 And free stickers for the people that came to dance!