The idea behind this art is that the band found an old movie script while recording the album. It was my job to bring the imagery of it to life. My favorite part of it was coming up with the villain. He is a total cross between the cliché of 70s/80s slasher flicks and a Scooby-Doo bad guy. I honestly think we could make a pretty "good" horror movie with the character.
Here are the raw image files to the CD insert.
The color transition of the insert pages is to look as if it is getting more bloody.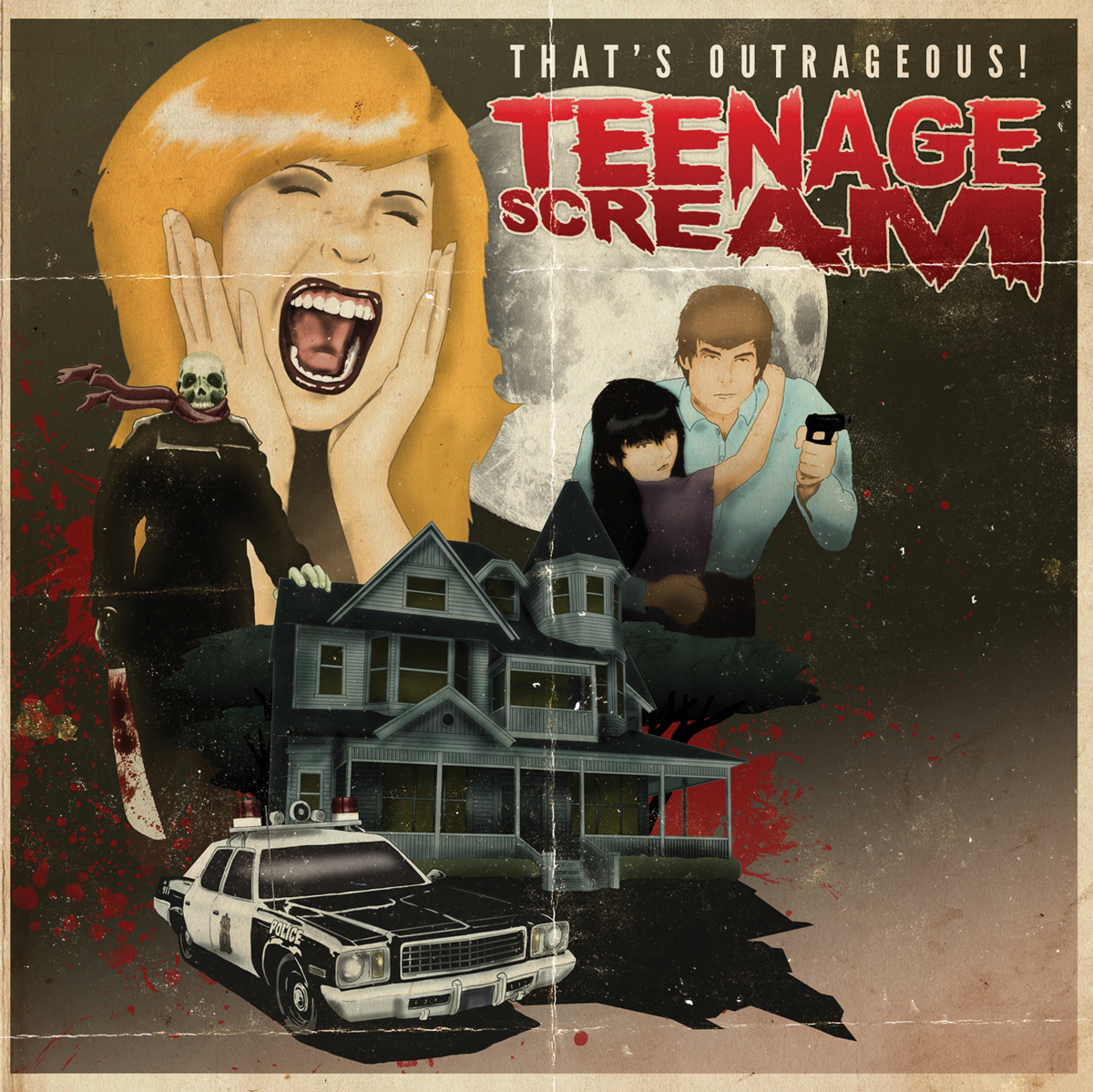 The digital single cover art for the song "Teenage Scream" based on a small section of the album cover.