Every October in Tallahassee Florida a collective holds the bicycle race, TALLOWEEN, to benefit the local community bike shop. 2014 is the 10th anniversary race and is my 4th of those 10 years designing the logo and poster for TALLOWEEN.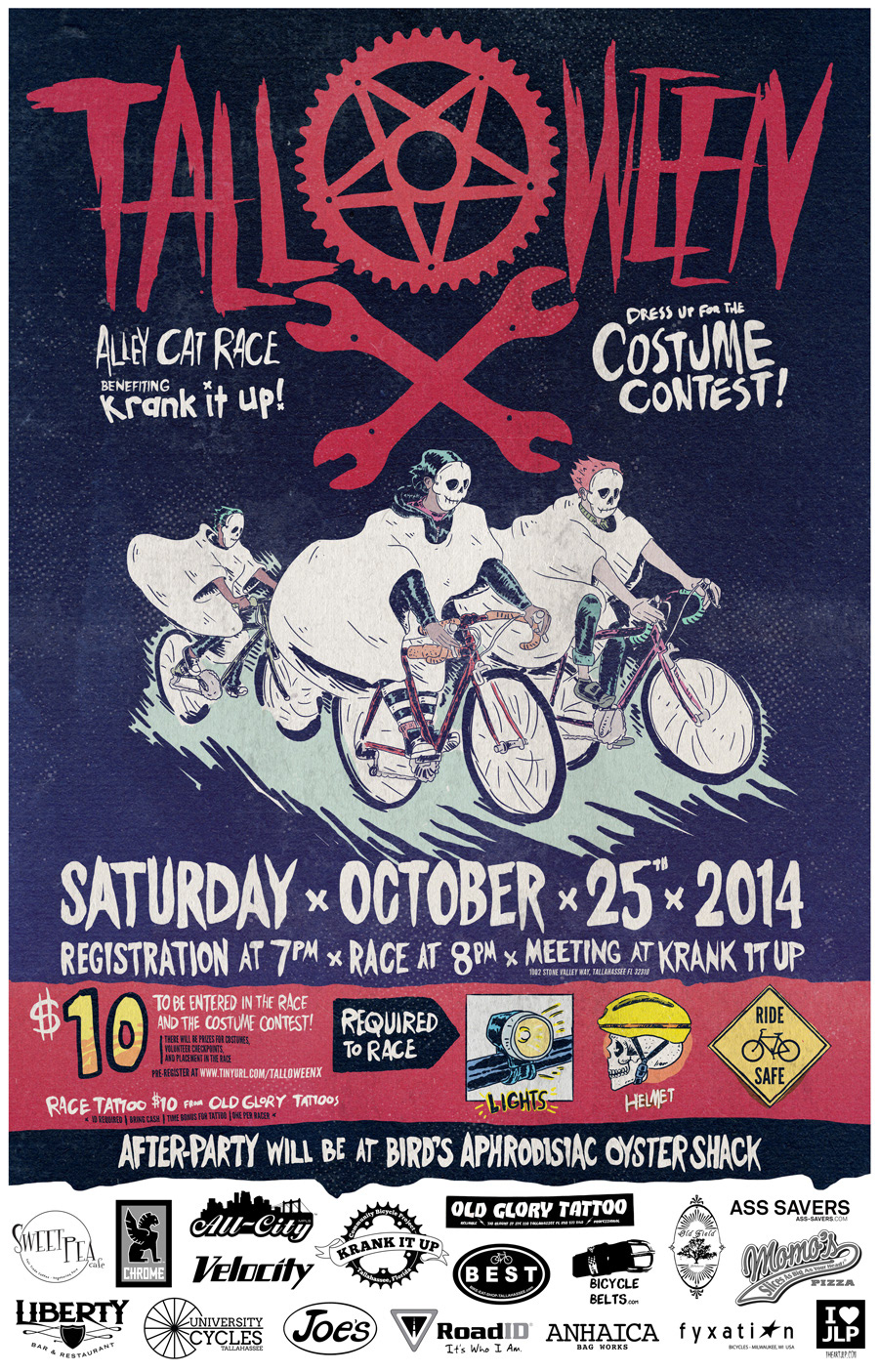 One of the requirements for the logo this year was to include an X for the 10th anniversary. I wanted to keep it subtle and connect it to the name TALLOWEEN. Turning a bike gear into a skull & crossbones is probably not an original idea, but it was a good use of the letter O in TALLOWEEN.
I also wanted the crossbone X to be able to stand alone for the use of avatars on their social media pages.
And last, each year the races are given a card to stick in their bike's tire spokes. The cards are hand numbered for placement in finishing the race.