2016 Summer tour shirt for Tall Tall Trees. The tour is opening dates with Kishi Bashi and Yoni & Geti.
My only references given by Tall Tall Trees for this design were a silly clipart illustration of a skeleton being shocked and a photo on a man dressed as Marty McFly, of Back To The Future, holding a banjo.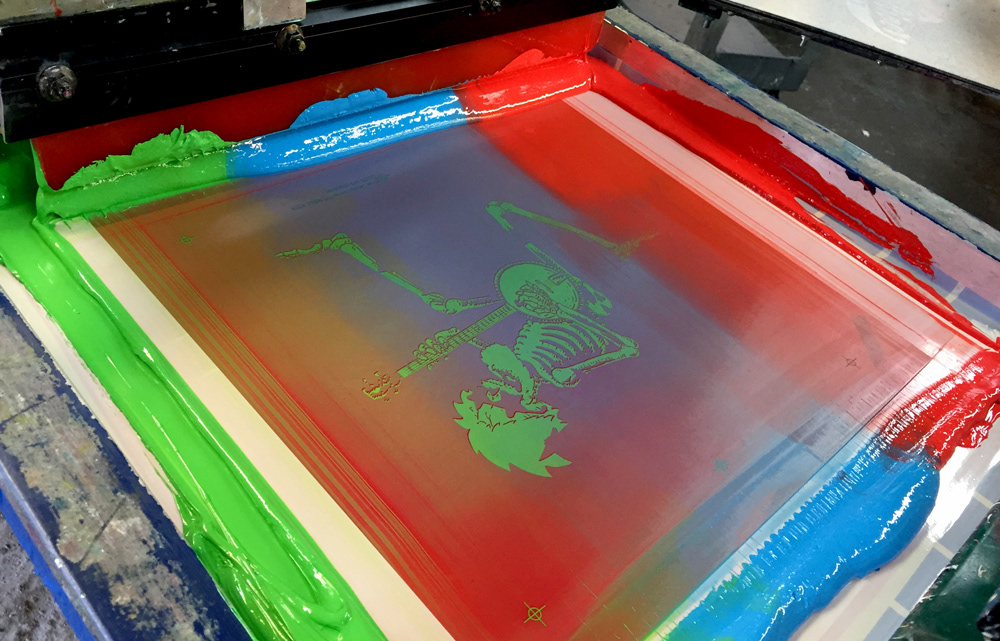 I used a 10 color automatic printing press for the job. To give it a more custom look to each shirt I squeezed the gradient onto one screen to simulate old manual print jobs I've done.