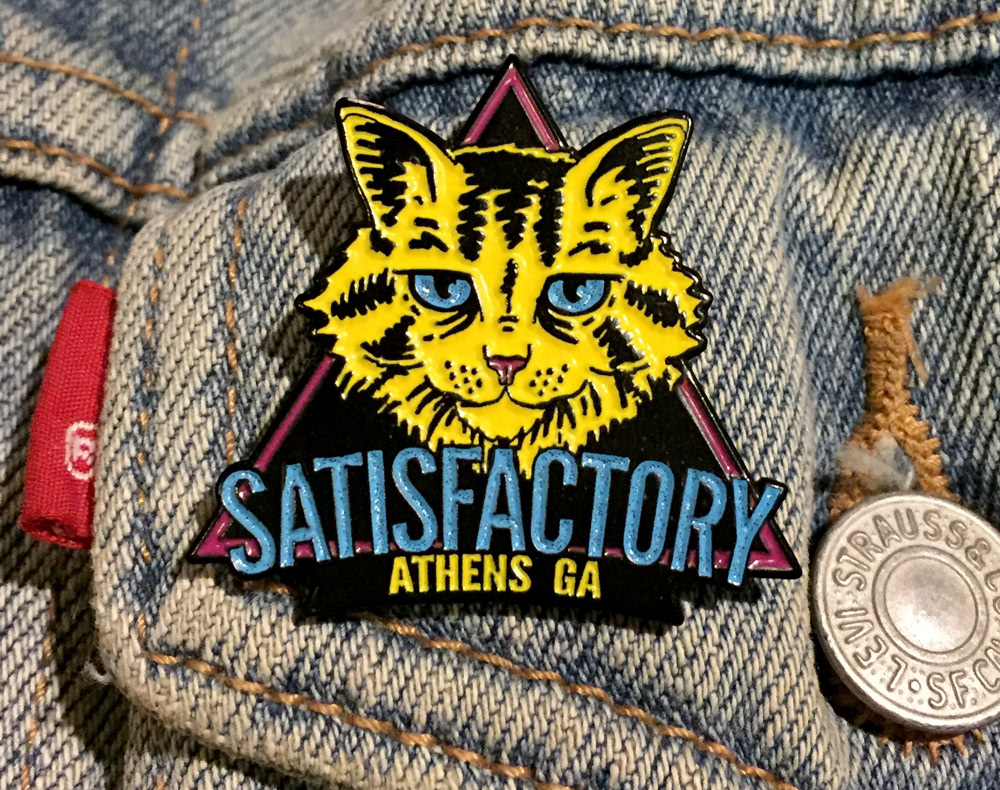 Each year at Satisfactory Printing we make a holiday car for our clients. With each card there's a gift each year.
Previous years the cards have contained buttons, photos, and stickers.
This year we hopped on the enamel pin trend.
For the pin I've illustrated our shop cat and mascot, Tuesday the Cat.
The blue ink in the shop name and cat eyes contains glitter flakes for extra effect.
Here are the two version we chose from for the enamel pin.
When the triangle design was selected it was a lunching point for the holiday card idea.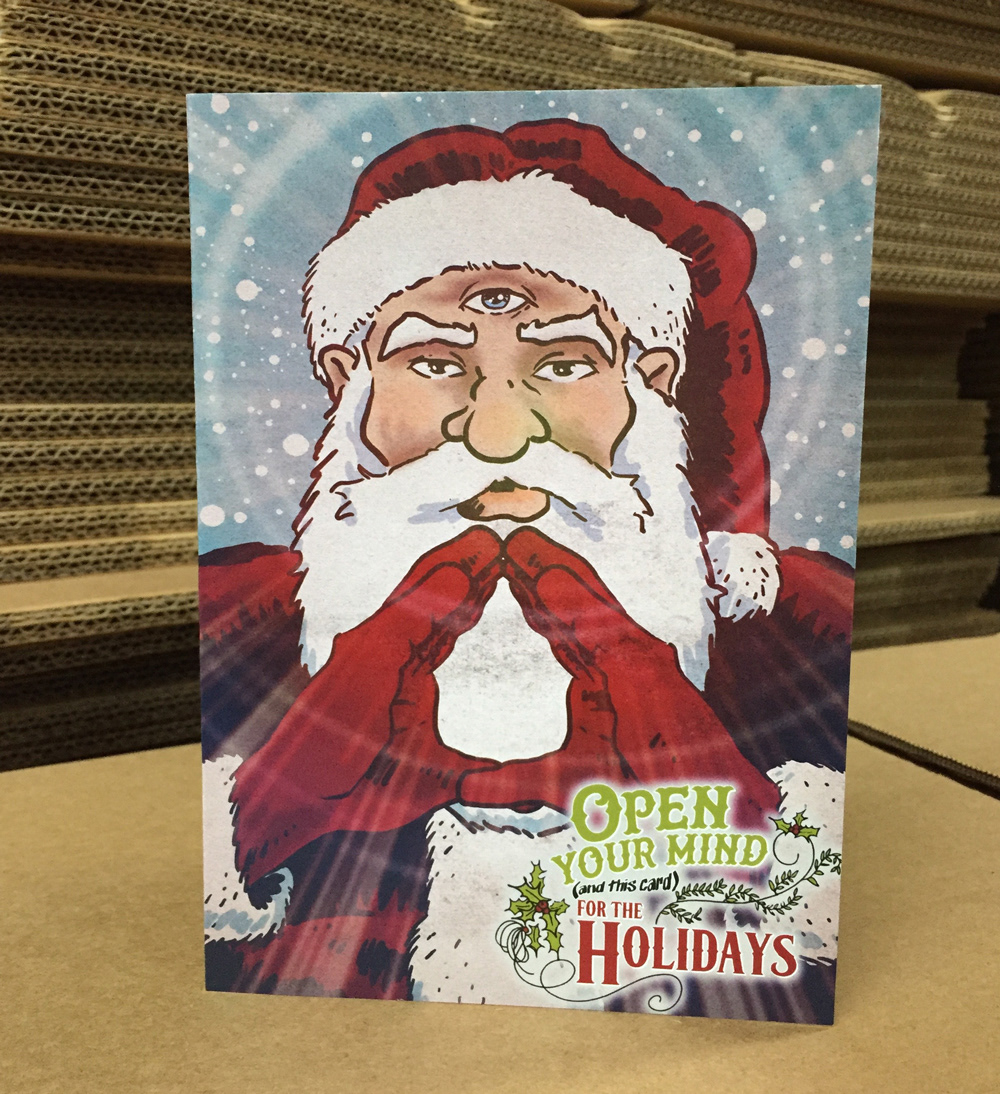 The triangle enamel pin gave me the idea of pinning it to a greeting card featuring a three-eyed Santa.
The pin could be placed inside his pyramid cupped hands.
Check out our printing shop!