LP record design for music project Pillar Point and Polyvinyl Records.
The final design featured here was heavily influenced by Merello and Picasso.
Early pre-orders of the vinyl were available on clear vinyl with red, blue, and green splatter.
Retail copies of the LP available on blue vinyl.
Inside dust sleeve to the left
and folded out view and fly detail to the right.
A special touch to the LP jacket is a bright yellow flood print on the inside.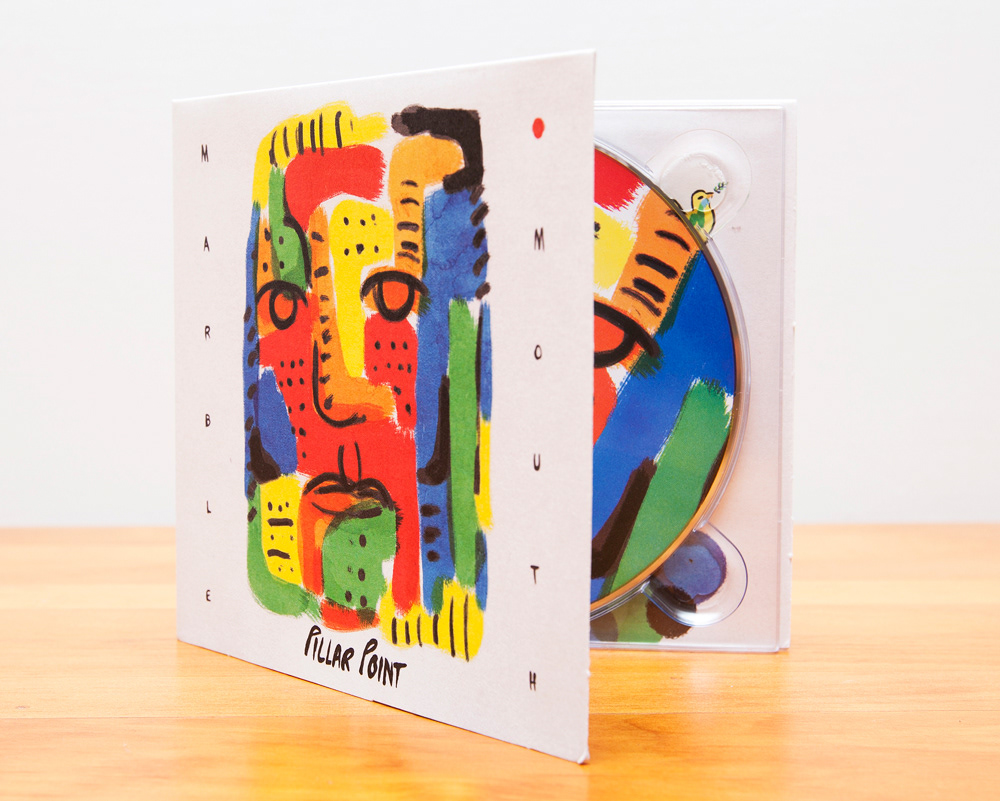 Laying out the cassette tape jacket made me feel for any designer
in the 1970s-80s that had to reformat a square LP design into a tall rectangle size.
Alternate versions of the cover that were never used.
---

Special thanks to Polyvinyl Records for supplying shots of the layouts.
 
This album can be purchased online via their website:
www.polyvinylrecords.com/