Right after working on of Montreal's LP Aureate Gloom, we started on a double live LP for the 2015 Record Store Day. Polyvinyl Records sent a handful of photographers to the shows being recorded on the west coast. The label selected their favorite shot to land on the cover, and they left the rest to my better judgment.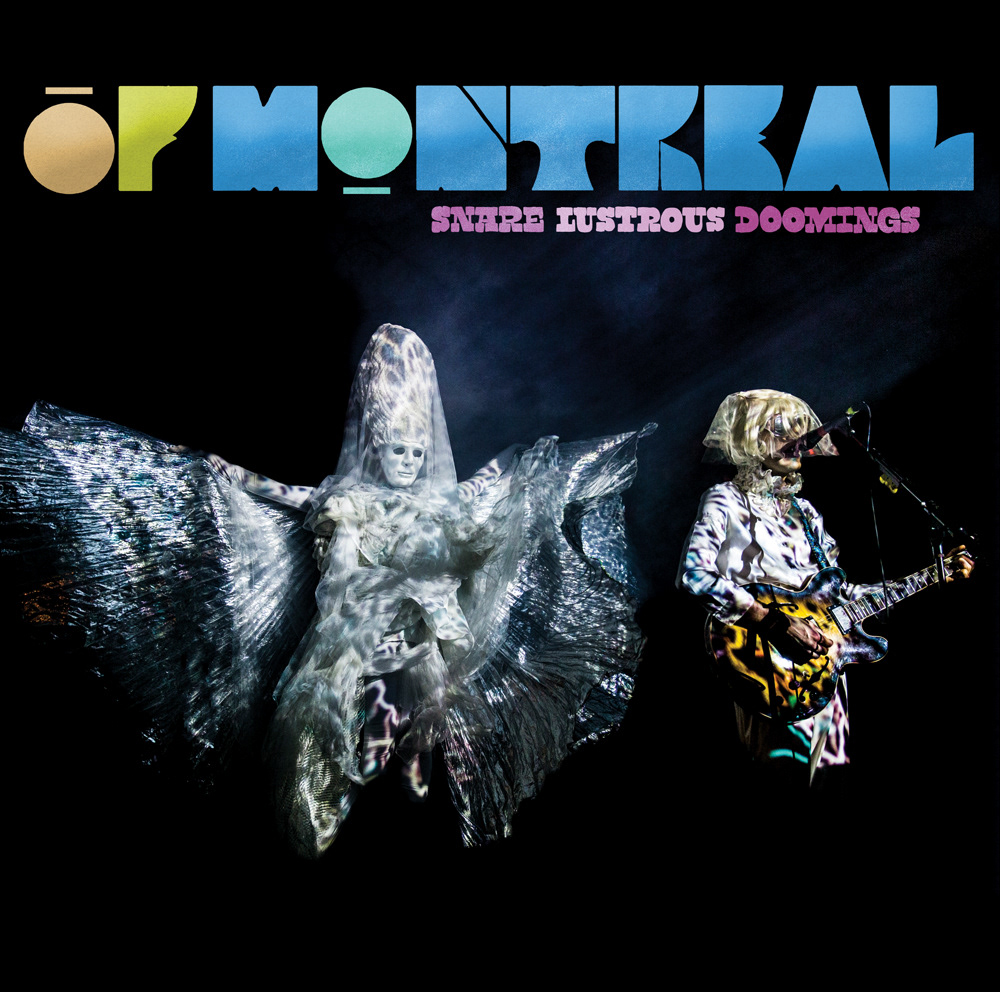 The retail release of the album was on double purple berry colored vinyl. The Record Store Day release was released on limited colors with disc 1 on orange and disc 2 on yellow.
David Barnes had previously sent me some of the live show animations. of Montreal projects these skulls and faces onto the puppets during their live performances. I really wanted to bring in as much of David's live stage show as possible, so I used the illustrations on the LP and CD discs.
The jacket for the LP was a gatefold with a wide fish-eyed live shot. I chose this photo because the feeling reminded me of old Parliament-Funkadelic records. The huge mirror ball behind Kevin was cool, too.
The LPs and CD both came with a 12-panel booklet with a collection of tour photos. I researched a lot of LP album layouts and most just had floating rectangle pictures. I didn't want to just go the boring route, so I illustrated organic-looking borders and tried to capture a little movement in the layout.
I used the arrangement of the tour photos to represent what it'd be like at a concert with the band and performers' use of props, an introduction of the live band, and then, finally, the skits and finales. 
Special thanks to Polyvinyl Records for supplying shots of the layouts.
This album can be purchased online via their website:
----
Jacket cover photography by Barbara FG
Gatefold photography by Timothy Norris
Booklet photography by Alicia J Rose, Timothy Norris,
Arel Watson, Barbara FG, + Daniel Hager