Another collaboration of David Barnes illustration and my logos, layout, lettering. This time I might have actually done some minor illustrating, like, one of the blue ladies and some clouds. 
Without giving away too much of the magic I must introduce this album as a project that was evolving even past the point of turning it in. Somehow in the end all the people and forces involved met at a singular point called 
Innocence Reaches
.
The consistent direction for this layout was always Bright Colors! The composition started as a very epic landscape flow by David Barnes from front to back cover. No real borders between them with a lot of action going on. By action I mean ACTION! In an 11th hour alteration we decided to rework the art into a more distinct front and back cover LP layout.
The logo for this album was inspired by Keiichi Tanaami's "Good-By Mariyln" 
The vinyl LPs came in two double disc gatefold versions. An early bird edition with a translucent pink and translucent green record. Then also a standard version for stores and tour on opaque blue marble records.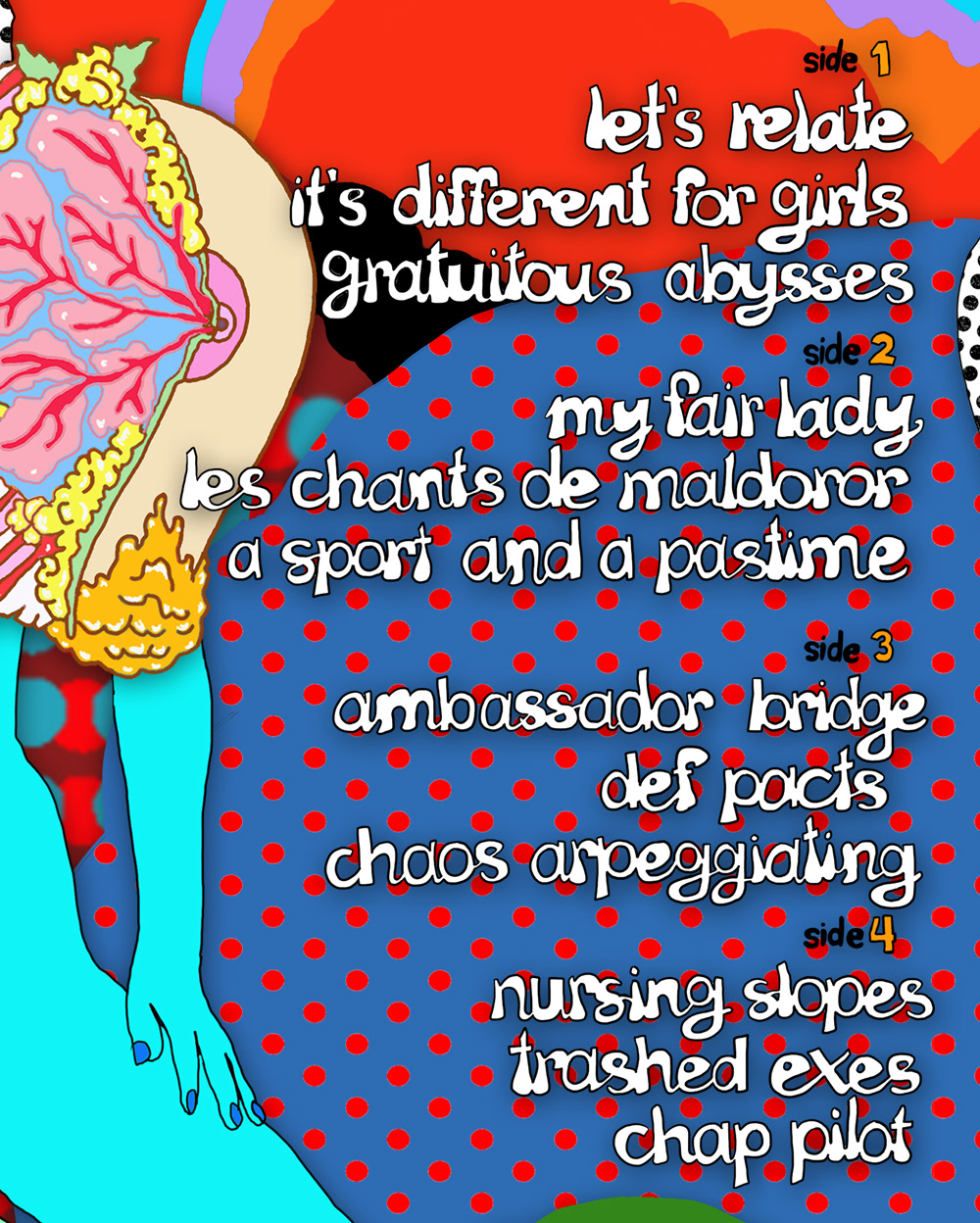 Detail of song titles on back cover.
Detail of credit lettering.
- - - -

Photos via Polyvinyl Records courtesy of Chris Hassen.