Noun Factory is a shared space in Athens GA for musicians and Artists. In the Summer for 2004 R Sloan Simpson of southernshelter.com recorded live sessions with some local Athens bands. The recordings were collected by Noun Factory founders Jared Collins and Kimberly Drew on this cassette tape.
I was asked to design the packaging for this tape while drunk in front of the Flicker Theatre & Bar in Athens GA.
The san serif lettering is a custom font that was redrawn over for a rough photocopy look. The tape and song titles are my terrible handwriting.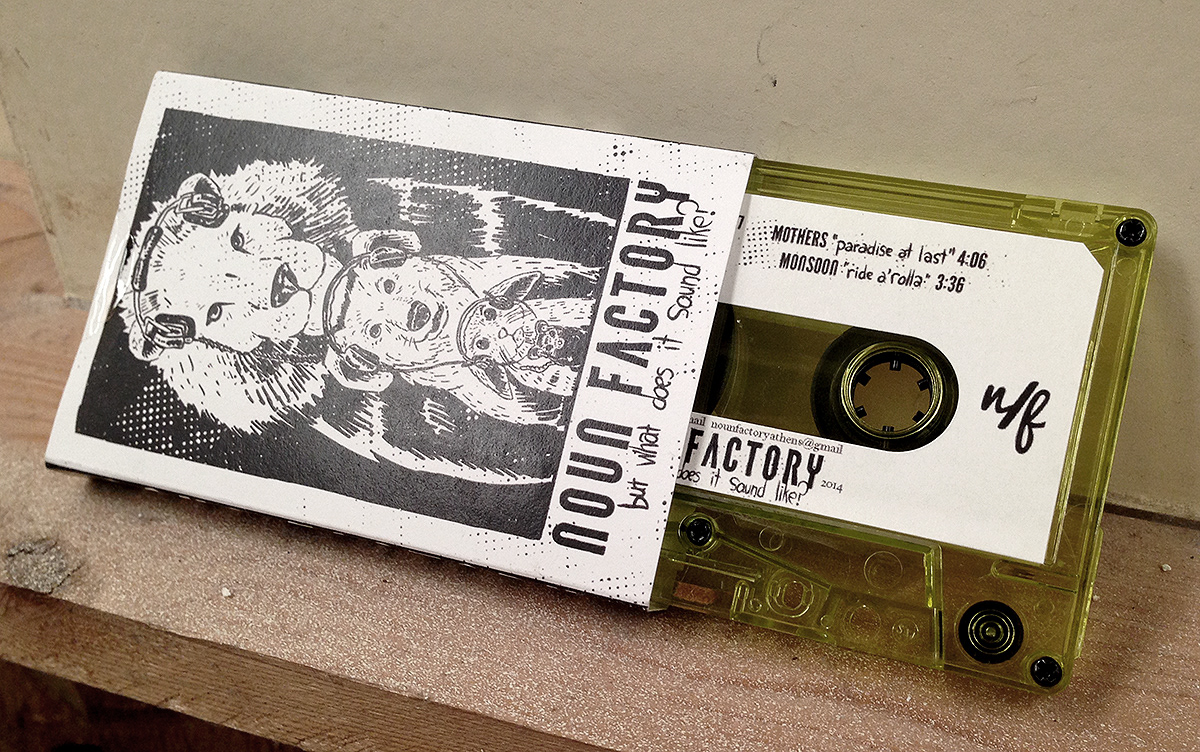 The actually tape label was put together by Jared Collins using the packaging art.