Following the "Valdosta EP" Mayday Parade asked me to illustrate their third album with an 8-panel comic book. Although the turn around time on this was one week I had an amazing time. Working with friends that get that I love drawing comic art is the best project I could ask for.
Involved in this project was the CD & LP layouts, a digital single cover, the stage props for the tour & more!
Here is the raw files of the CD inserts.
Before the release of the album I had to rush out some catchy art for a digital cover to the single, "Oh, Well. Oh, Well." I feel that this art really set the mood for how the actual album was going to look.
The vinyl release came a few months later as a special edition release of the album. The packaging was going to be a gate-fold jacket with no insert. I arranged the comic pages as if they were please out on a surface so that they could all be view in a wonderful large format. I also snuck the art for the digital single into the fold out.
Here is the Jacket folded open and center label for the vinyl.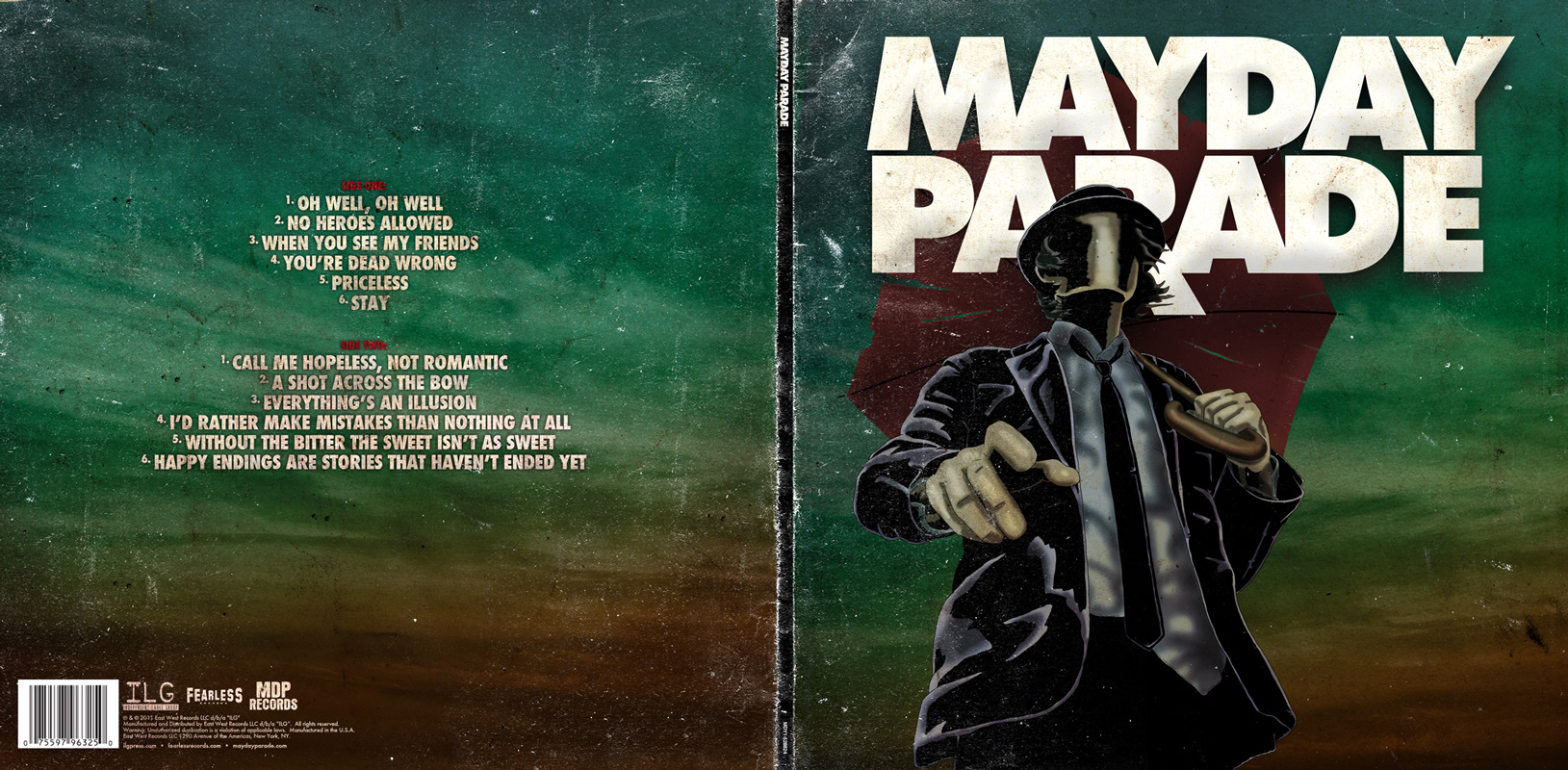 As part of the album release I also re-skinned all of their web and social media outlets.
For Mayday Parades tour, they asked me to design a 20' tall backdrop, two sets of guitar cab covers, center bass cab cover and a kick drum face.
The band wanted it to reflect the funeral scene from their album layout. The trick was it had to look like a church, but not religious leaning. Instead of researching churches, I looked back on some memories of mausoleums I went into while Of Montreal was filming with Pitchfork TV at a grave yard in NYC.
[ Still on the hunt for a good photo of this set up at a concert, contact me if you have one ]