Spring tour shirt for music group, Man or Astro-Man?
I printed these on Canvas brand black heather shirts with single layers of plastisol ink. The red is sitting on an under base of Pantone Black 7 to keep the red bright, but thin.
I also made some enamel pins based on a previous logo.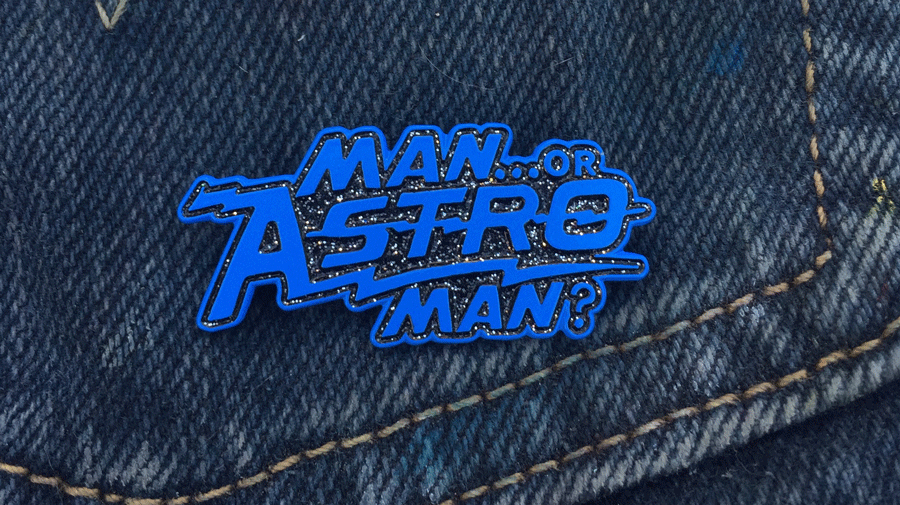 Enamel pins: Blue platting & black glitter.
Enamel pins: Silver platting & three different glow-in-the-dark colors.