This project was simply amazing. Produced by J Robbins and released by Adeline Records! Art collaboration with photography by Ryan Russell! And above all the songs are solid.
The theme of the art is that, in the museum photos, space seems so safe and clean, but in my illustrations I wanted it to seem very wild frontier and chaotic. There's a lot of imagery pulled from the song lyrics in the illustrations.
Also, the packaging was super ambitious. It's printed on a gatefold jacket with spot color purple and teal metallic ink.
Here are the files for the 10" vinyl jacket folded open.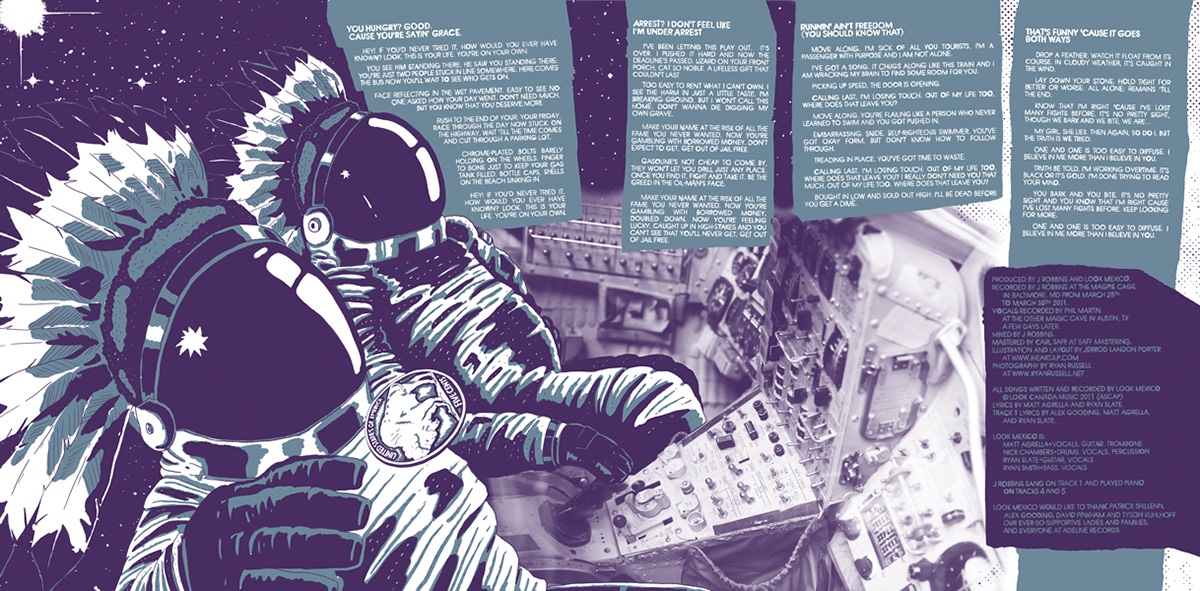 Inside each record jacket was a download card for a digital copy of the release
A simple CD was made to sell on Look Mexico's tour for those without the need for a vinyl record
Also made for Look Mexico's tour was new art for a kickdrum head.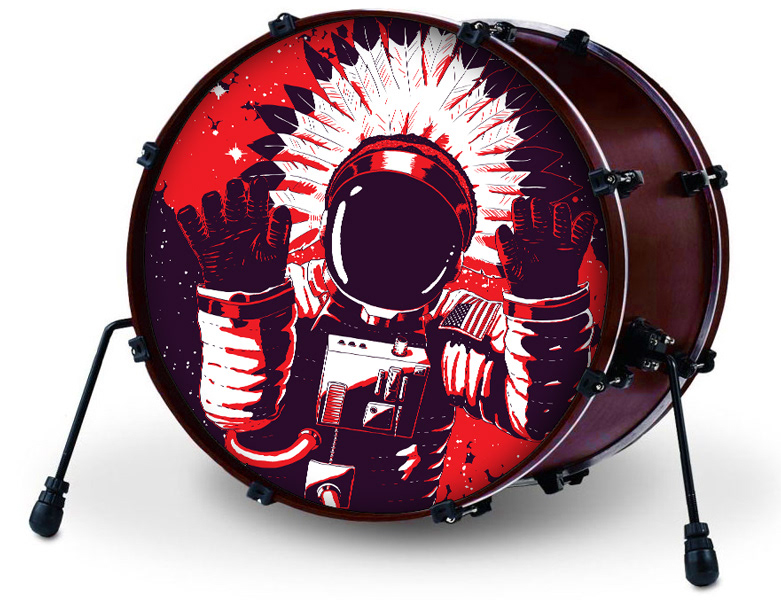 Here's some shots and details of the packaging.