Kishi Bashi has been playing a few shows with a small 4 piece string section around the the US and Japan. For the home town show he put together a 21 piece string orchestra at the famous Athens Georgia Theatre.
This is my screen printed poster design for the show.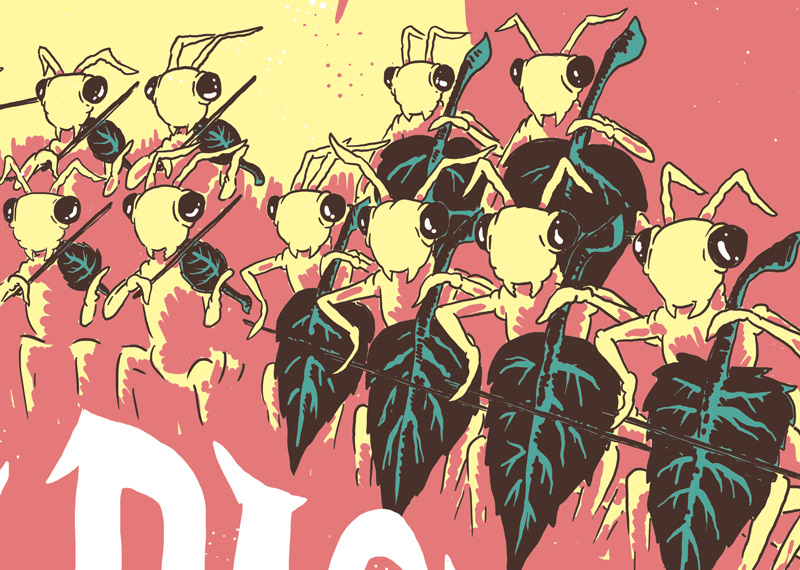 Here's a photo of Kishi Bashi and Tall Tall Tress at the show unboxing the posters.
Also, after the show Tall Tall Trees had a concert not he roof bar of the theatre. I thought it might be a cool idea to make one of the ants look like Mike playing a bottle cap banjo.
We also made buttons for Tall Tall Trees.