Sitting outside a local Athens GA bar I saw Kishi Bashi walking up. After an exchange of tour updates and high fives he asked me if I was interested in designing a poster for side gypsy swing band's house gig coming up. I was like hell yeah and I returned to my Nintendo 3DS playing as he walked away.
The real fun in making this illustration was playing with lighting. I did a similar composition for his Mr Steak shirt design, but I wanted to get a little moodier.
Each mouse is representing the members of the HOT CLUB OF ATHENS and their instrumments.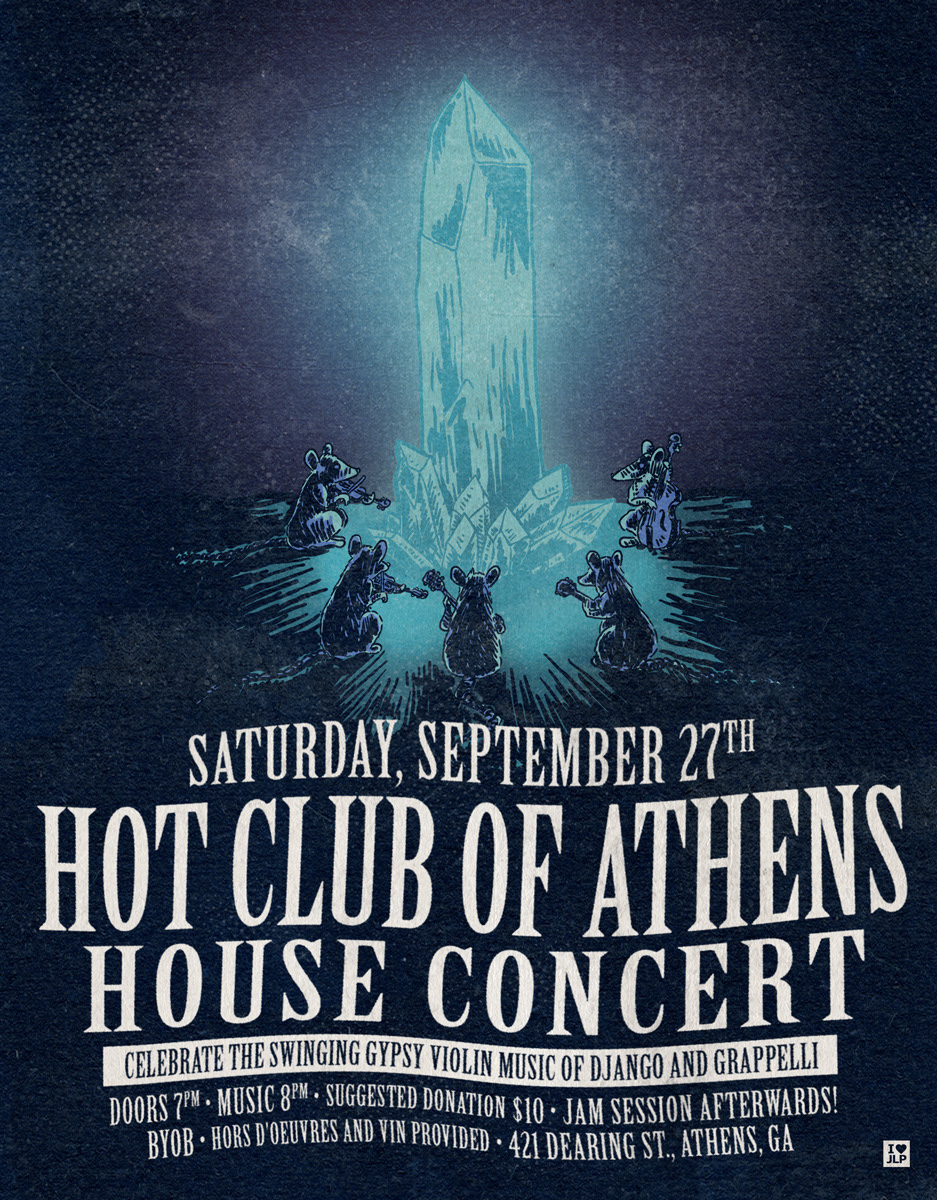 Here's a close up of the poster's illustration.