12" vinyl record release for my own record label Levy Park. The record is a release between Davenport Cabinet (Travis Stever of Coheed & Cambria) and One Small Step For Landmines.
The jacket art is actually made of ice letters I molded and photographed on a black tarp. Then to a hammer to and smashed for the back cover and inside photos.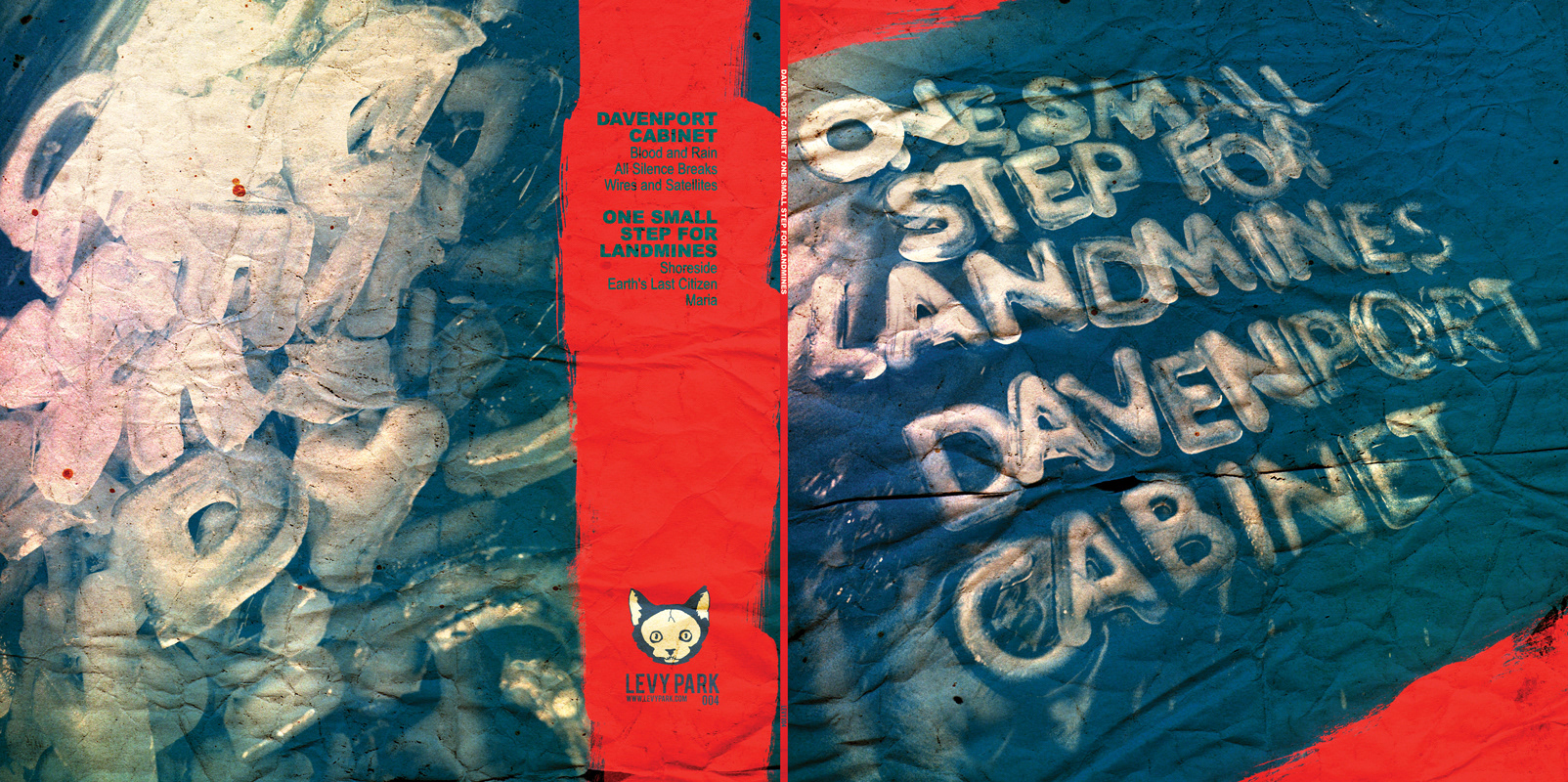 The insert was printed using one red spot color.
The released was pressed on white and blue splattered vinyl.
Splash page for the Levy Park website to announce the release.