For the 2nd year in a row I have been asked to illustrate the cover of Atlanta's Creative Loafing during their A3C Festival field guide issue. Just like last year the magazine gave me a list of rappers and musicians to illustrate. 
On the print edition there is a bottom right advertisement.
To hold that spot on the digital cover I added a panda next to Midnite Panda.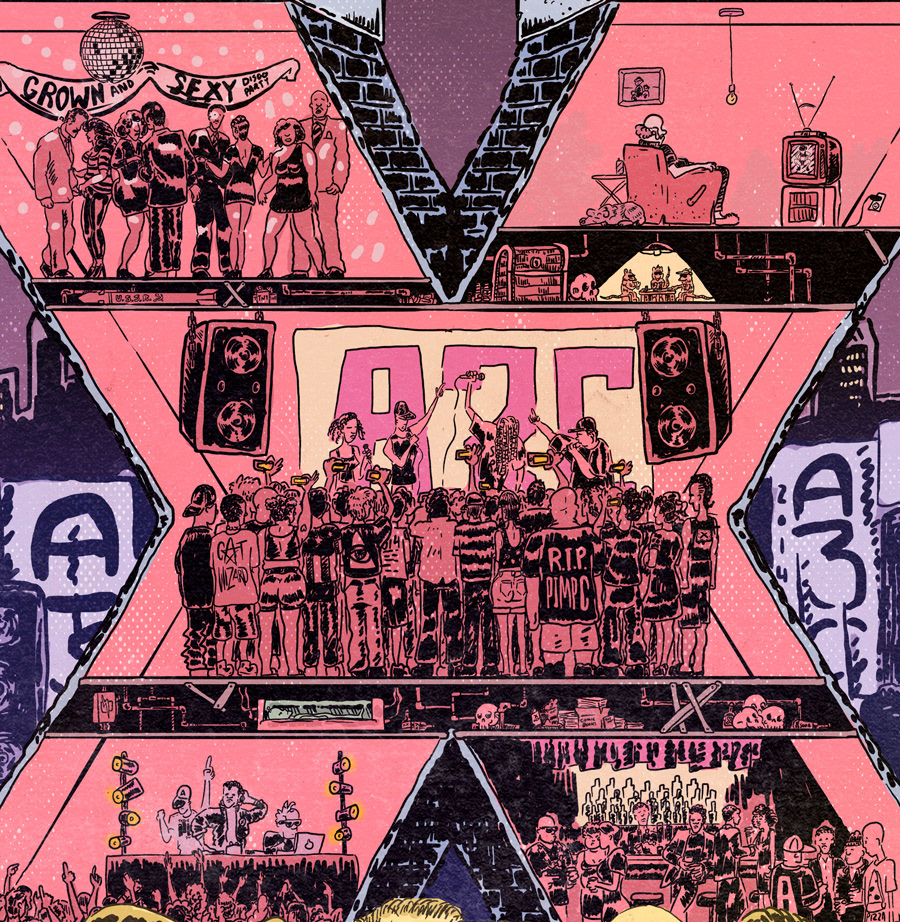 This year is the 10th annual A3C so Creative Loafing wanted to celebrate with a huge X on the cover. Inside the they wanted a building full of partying.
I also spent a little extra time adding fun stuff between the floors.
Illustrated for the cover (in no order):  
Dres Tha Beatnik, 
Jarren Benton, 
Kool Ketih, 
Black Thought, 
2 Chainz, 
Project Pat, 
Rittz, 
Talib Kweli, 
the Lox, 
Boog Brown, 
Jean Grae, 
Goldyard, 
Jermaine Dupri, 
Pharoahe Monch, 
Midnite Panda, 
Rapsody, 
Sa-Roc, Rouce Rizzy, 8-Ball and MJG