SLIPKNOT/SEVEN "Guitar Pick"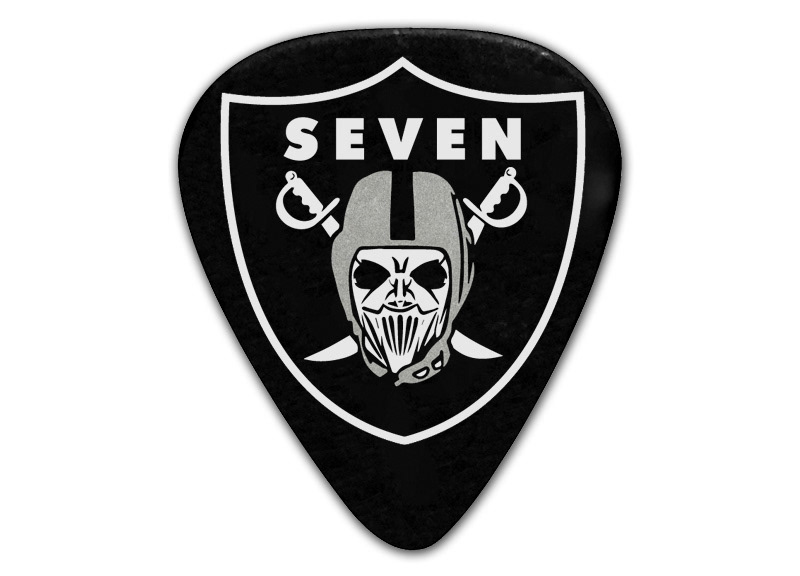 Sometimes I am asked to work on very offbeat projects. My friend that I used to tour with is now guitar tech for the band Slipknot. He wanted to surprise the band's guitarist "Seven" with custom picks that merged the imagery of his Slipknot stage mask and favorite football team… The Raiders.
My final illustration was printed on black picks using metallic silver and white ink.