MENACE BEACH "Fourth of July shirt"
Shirt design for Tallahassee Florida dance night, MENACE BEACH! Hosts of the night, Team Jaguar, asked for a skeleton mouse illustration based on a famous patriotic Disney shirt (scroll lower) to sell at their Fourth of July dance party.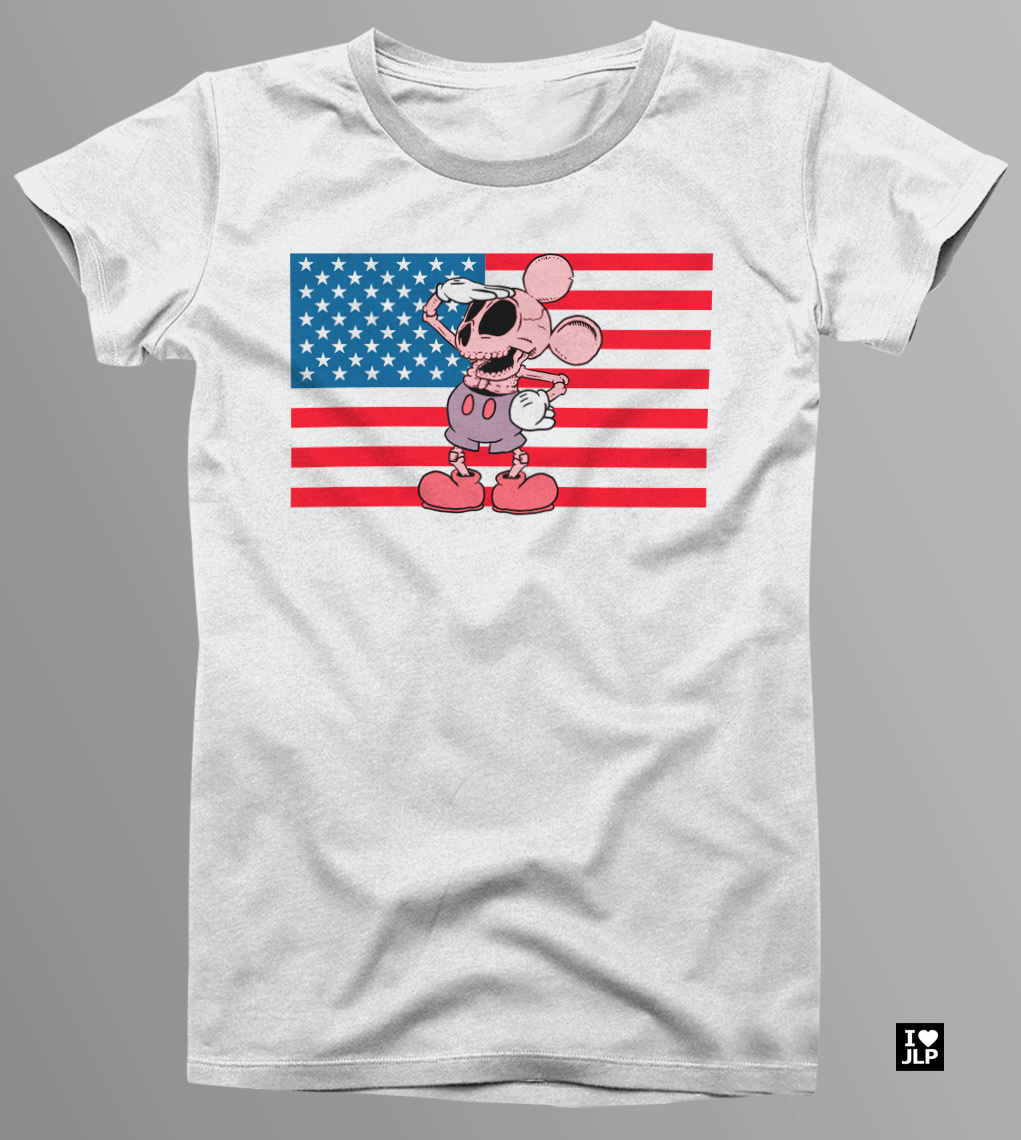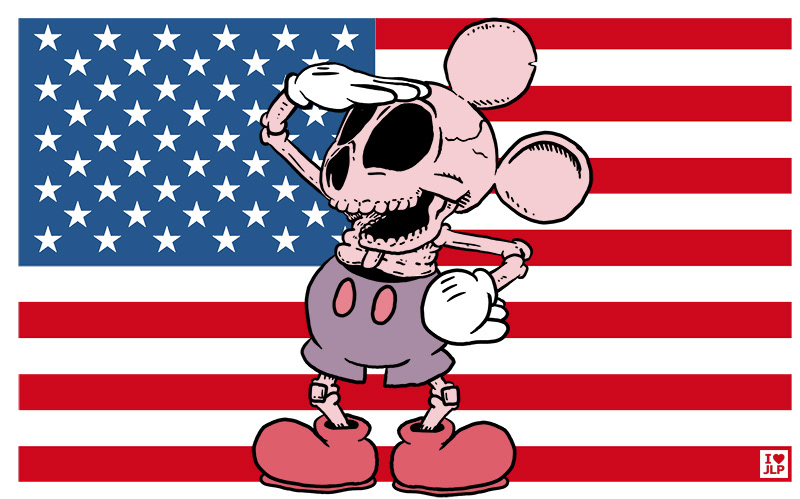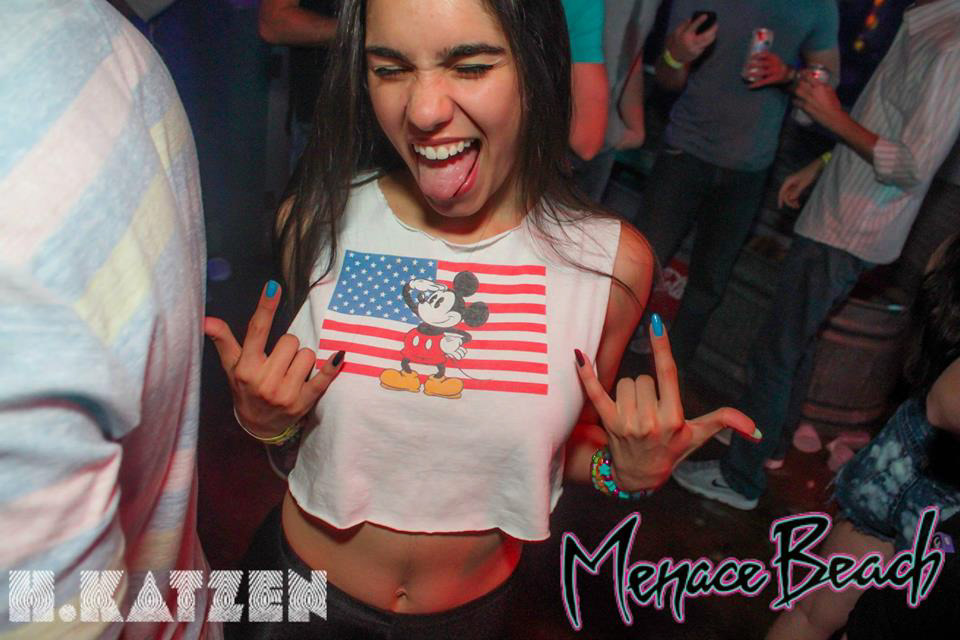 Dancer at Menace Beach wearing the original design that inspired this.