LITTLE LEAGUE & SEND AWAY STRANGER "Winter Tour Poster"
Tour poster for two Florida punk bands doing a sprint across the state. The design is based on all my favorite memories of van tours. I mostly miss the all you can eat pasta meals.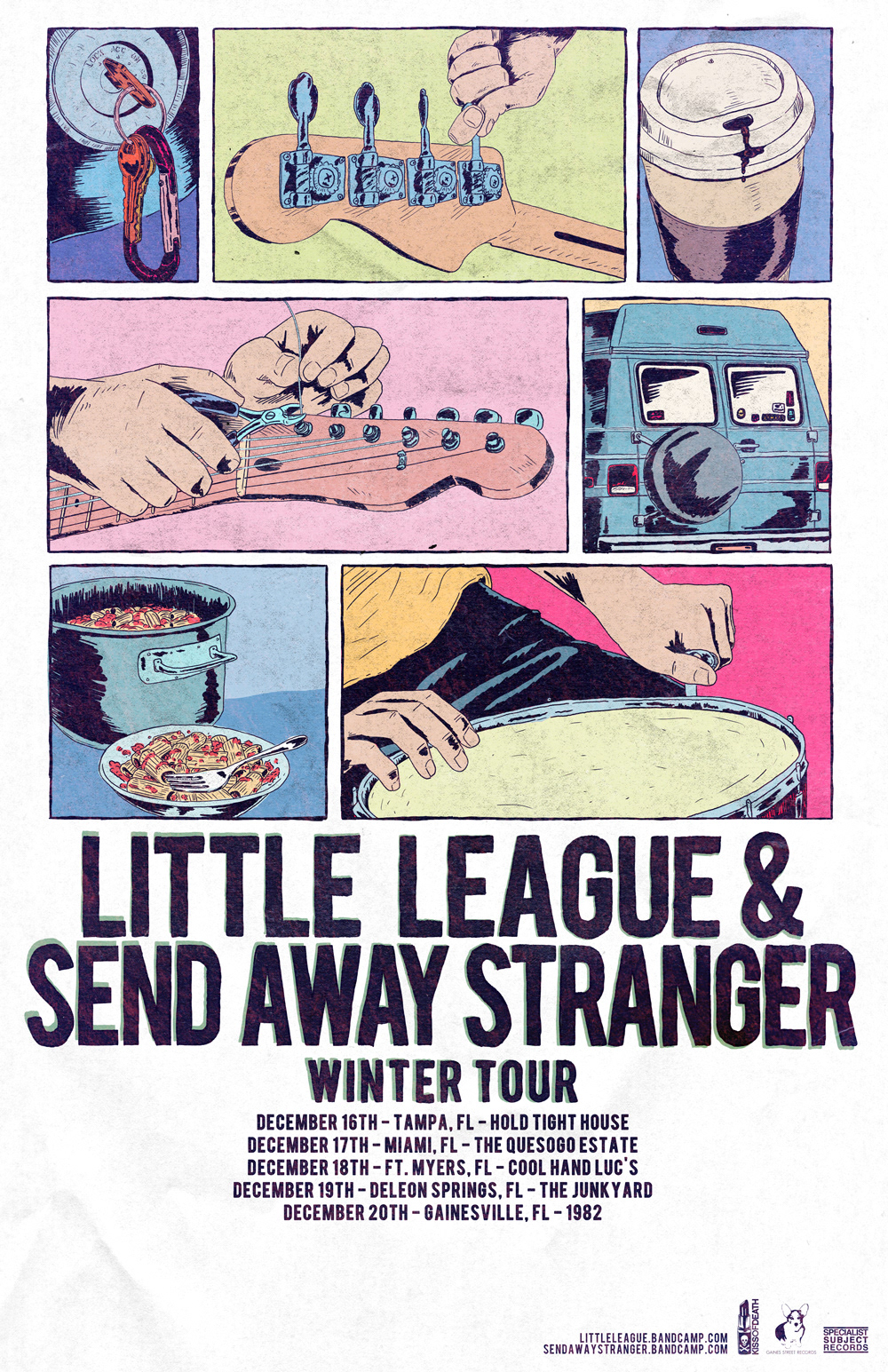 Also, buttons for Little League's merch table.